We Can Make A Difference Together
As a no-kill shelter, DAWS is committed to caring for animals until they find their forever homes, for however long it takes. And for some animals, finding a loving family takes a little bit longer than expected. When you make a donation on Giving Day, 100% of what you give goes toward caring for animals in need, and that helps make a difference for those animals who have to wait a little longer to find their forever families.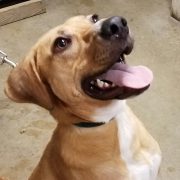 Amos is a handsome boy who has been waiting for a family for over 400 days. Our dedicated staff and volunteers ensure that he is healthy and as happy as possible while in our care. His kennel is cleaned daily, and he gets a comfy blanket to sleep on every night. His belly is kept full with two square meals a day and plenty (too many?) of treats. He even gets a peanut butter Kong every so often. With every 90 days that pass, Amos gets a check-up in our clinic to make sure that he is healthy and up-to-date on all his vaccines…and perhaps in need of a diet program with a few less treats! Amos has his own dedicated team who take him for walks and romps in the yard. They are specially trained to work with him and help him become the best dog that he can be.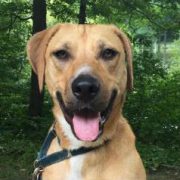 Amos is wicked smart, happy to learn, and eager to take direction from his "crew." He is a special dog who needs an equally special family to welcome him into their home. Until he finds his perfect match, DAWS will care for Amos, providing him shelter, food, medical care, and—most of all—love.
You can help us ensure that Amos and other animals like him are cared for until they find their forever home. Please donate on Giving Day.
Don't forget—you can maximize your donation by helping us win the Get Up and Give launch prize and the Top of the Morning prize. Plan your giving on Giving Day.
Give Where You Live! Donate to DAWS on Giving Day.
https://daws.org/wp-content/uploads/2017/03/GD-logo.png
406
357
Administrator K.
https://daws.org/wp-content/uploads/2019/10/logo-1.png
Administrator K.
2017-03-06 00:10:06
2017-03-06 00:11:19
We Can Make A Difference Together