Finding Fido-Friendly Activities Near You
Every year The Huffington Post publishes their list of "The Most Dog-Friendly Cities In America," and offers their top twenty-five choices based on certain criteria including:
Pet Accessibility: The number of dog parks per capita, and if there are pet-friendly shopping areas and restaurants nearby that allow animals in their outdoor arenas.
Quality of Life: Which considers housing costs, areas of dog-walkability, and the local weather and precipitation rates.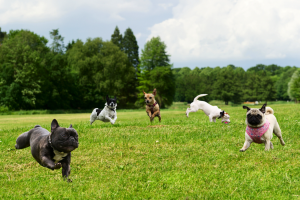 While these are all great precursors to finding perfect pet locations for co-habitation, some of us are perfectly happy where we already live. But that doesn't mean we can't find places in our area where we can be more content while being active with our canine companion.
Let's say you live in an neighborhood without any designated dog parks or other places designed to exercise and play with your dog on a regular, outdoor basis. This doesn't mean there aren't other areas where you can go with your canine for some fun in the sun. Many National Parks with beautiful trails to explore often allow dogs. Or, check out other local city, county, or state parks where pets are welcome, even schools and churches could be pet friendly.
Be sure to check any rules and regulations first. Many parks and pet-friendly playgrounds require dogs to be leashed and their waste removed. There may even be other restrictions in place, like disallowing certain larger animals, dogs that have been labelled as troublesome, even some smaller breeds may be disallowed.
You Can Lead A Dog To Water
Taking a dog to the beach is a great way to spend the afternoon, but when you live inland and far away from these coastal areas, this obviously isn't a choice. But there are many other water options in the form of lakes, rivers, and streams that offer a source of fun to H₂O loving canines and their masters. If there aren't any wetlands in your area, there's another choice to consider. What if this waterpark atmosphere was brought to you and your dog instead? There are a number of different groups like Splash Dogs that travel all around the country and transport portable water playgrounds to places near your community. In these arenas you can participate in a sport known as dock diving, where canines are pitted against each other in contests to see how far and high they can jump into the water compared to other dogs.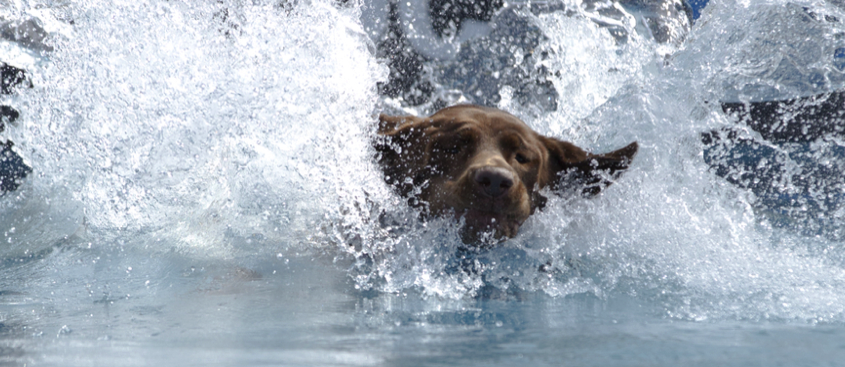 Seek and Ye Shall Find
You can always search for restaurants, shopping grounds, common areas, and other venues where dogs are welcome, but think about going social with your search for other canine companions. There are many online communities where pet lovers get together to share their experiences and tips and tricks about places to go and things to do inside their own neighborhoods.
This is also a great way to hook up with other pet owners and go on canine playdates. Not only will this be a great way to meet new people, it also helps to socialize our beloved four-legged best friends with other dogs. Sometimes this type of interaction creates bonds that enrich all of our lives.
Ready To Retire, But Not Expire
In closing, If you're looking to the future, perhaps to relocate to an area that's pet-friendly and tailored to your animal-associated lifestyle. The Huffington Post also recommends the "Top Places To Retire With Your Dog." They tout locations like Portland, Oregon that cater to the dog-lover in all of us with tons of leash-free parks, pet-friendly restaurants, dozens of doggie day-care locations, qualified veterinarians, and even pet psychics that cater to our every animal need.
Whether you're looking to relocate or content in the city where you currently reside, if you want to be happier and more active with your pet, take a look around at some of your available options. You and your best friend will both be happier with more experiences, environments, people, and pets available to you for some healthy interaction.
Article written by: Sloan McKinney
https://daws.org/wp-content/uploads/2017/04/Sarah-cute-puppy-in-grass-v2.jpg
1359
1359
Administrator K.
https://daws.org/wp-content/uploads/2019/10/logo-1.png
Administrator K.
2017-04-08 11:58:22
2017-04-08 12:10:39
Finding Fido-Friendly Activities Near You